The Coronavirus is wreaking havoc in our social life, and whole cities – even countries – are put in different shades of lockdown. This article is meant to share with you some thoughts and precautions in how to handle sexuality in a safer way. Our libido is not listening to all these measures, and just does it's own thing. For some it will keep sailing it's course, for others it might drop to zero, while for some it might even skyrocket!
The heart wants what the heart wants, right? 🙂
While a lower libido could be easier to handle in lockdown, how do we handle one in overdrive? What do we need to look out for? We'll approach this in two sections: Virtual Sexuality & Physical Sexuality.
INDEX:
1. Virtual Sexuality
Risk Assessment: Privacy
How to protect your sexy ass online?
Which platforms to use?
What if things still went wrong?
How do I engage with someone?
Where to find people?
Shared Sexy Times
How do I set up an online playroom?
Solo Sexy Times
2. Physical Sexuality
How the Coronavirus transmits
Extra Corona-Apocalypse Safer Sex Measures
Download as PDF:

1. Virtual Sexuality
The safest way to have sex these days, is of course through online media. You don't have to be physically close to each other, making the risk of transmitting anything very close to zero. As virtual sex mostly relies on your own hands, toys and mind, it can be a very valuable adventure to go on. You'll get to know your body better as well as explore what turns you on. Most of these things can be done as a solo-adventurer, but you can also team up with a partner or even form a (trusted) group to indulge together. Yes, online group sex does exist! 😉
However, there are some risks which can be avoided or kept to a minimum in order to avoid bad experiences or feelings of regret after getting juicy.
As this is also a very new territory to explore for most of us, there's some tips and tricks where to go to get the juices flowing.
Risk Assessment: Privacy
Just as in real life encounters, it is also important to make an individual risk assessment for every new situation. For online events, privacy is the big one to consider. You might want to keep your privacy and not have your sexual escapades being leaked out onto the world wide web, or, even worse, have someone use them to blackmail you (this is called sextortion).
Everything that comes online, or goes from one screen to another, risks to get screenshot, or recorded. This is possible either through the app, another app, or even another device (screen filming).
It can happen by strangers, people you deem trustable, or even a(n ex-)lover (sometimes called revenge porn). You also never really know who might be looking along or if it's forwarded to someone else. Next to this, there's companies who love tracking all the things you click on or surf to, not to mention professional scammers: people who pretend to be someone else (called 'catfishes'), even building whole online relationships to gain trust, and then financially suck you dry.
How to protect your sexy ass online?
A simple baseline practice: Don't share anything that you are not comfortable with. The internet is a sticky place. Things sent over the internet have a tendency to stick around. There are simple things you can do to protect yourself better:
Set clear boundaries. If someone ignores those and pressures you: avoid this person and/or break off communication.
It is often safer to engage online with people you know also offline.
Make good agreements before sending pictures, concerning if and how they can be sent/shown to others, or in case of request for removal.
Read up on internet security and encrypted messages.
If you want to maximize your anonymity: don't show your whole face, tattoos, or other things that could identify you. You can cover up tattoos, wear a mask, consciously choose/decorate a background, dress-up, make-up, or only put certain bodyparts/closeups on the camera (lips, genitals, chest, …) This prevents as well a possible link to you and the pictures/video after the session.
If you want to blur your webcam background, use Chromacam. (Skype & Zoom have background blurring options.)
Use the incognito setting on your internet browser. These won't record browsing history, save cookies, or remember credentials like passwords used during sessions..
Make a fake email address specifically for your erotic adventures. One that doesn't reveal your name and has a clear internet history (not used on different 'regular' websites). (for example, Protonmail) Also take a new fake (nick)name.
You can have fun with this: build the slutty/bubbly/kinky/mysterious/… character you've always wanted to be! Your creativity is free! 😉
Don't log in on public computers, those of friends or family. Always log out when done. And in this Coronavirus case, disinfect keyboard and touchscreens before and after use.
Use a firewall. Getting hacked is also a risk: a firewall controls what goes in and out.
Which platforms to use?
Stick to trustworthy websites/tools. Don't blindly install programs/plugins. Research them on Google before registering data. Avoid Facebook messenger & Whatsapp. Look for open source & End-to-End Encryption (E2E).
Messaging:
Video call:
Video sharing:
Kast: Good but bit buggy program for screening parties and streaming (cam).
TwoSeven: Plugin to watch online-, personal- or netflix videos together & cam.
What if things still went wrong?
Don't blame yourself. You probably did whatever you felt you had to do to protect yourself. Just like a broken condom, things can fail. Be kind to yourself! <3
Don't act on extortion threats/blackmail. Often these people bluff, but in any case, don't give in. Make clear that what they do is illegal, and do not engage any further. Block this person on all channels.
Talk to someone you truly trust, so they can support you through this difficult process. If you don't have anyone, contact a mental health support organisation.
If you find pictures of yourself somewhere online, contact the webmaster to get them deleted. Here is a list of how to do it for different social media platforms. Here's an example concerning Pornhub. Before doing this, take screenshot evidence.
Go to the police. Having naked pictures online (consensually/of legal age) is not a crime. Extorting people is. Be sure to take screenshots of the threats/conversations as evidence. It is important to file a complaint. Don't forget to take screenshot evidence, including contact info, website, timestamp, other data. For more info, click here. To report, find your organisation here.
Although not a solution, there is also something to be said about taking ownership of your pictures, before your extorter does. Next to making a bold statement in regard of sex-positivity, body-positivity, it is also a clear sign that you will not be extorted or shamed any further. Admittingly, these steps take courage, and are not always a possibility. Talk to someone you really trust for support during this process.
How do I engage with someone?
A very simple first rule: Always ask consent. Don't go sending pictures to people (also not your partner) without asking first if they want to receive such pictures. Gracefully accept 'no'. In case of yes: ask what they'd like, how your internet flirtation/sexual adventure can look like. Get consent-specific "Would you like to see…? ". Don't go sending pictures of genitalia, but start teasingly slow, building up tension as you develop it together 😉
Just like with physical sex can virtual sex be very awkward. Embrace that: spell it out and take it as a funny part of the adventure! Don't take it too seriously!
Dirty talk can often be a part of the exchange be it in audio messages or written form. Yet, a lot of people struggle quite a bit with this aspect. A good tip here could be to keep focus on your honest desires and imagine that you will meet this person very soon in real life. Go on describing in very specific detail each step of this hypothetical future encounter.
This often works better than describing a factual present situation.
Don't forget to keep it clear this is just fantasy play, before and after the sexy session, to avoid misunderstanding and keep your own expectations in check.
There's ofcourse also other activities you can do online that don't involve dirty talk at all. You can find some of them below.
Where to find people?
Online dating doesn't have to stop, and can continue with the prospect of online encounters instead of offline. Think of OKCupid, Bumble, Tinder, Feeld, Fetlife,…
It's not always easy to ask someone if they are up for some steamy online activity together. Though in times of Corona where most of us are locked in, it might not be that strange to ask. Ask lightheartedly how they handle sensuality these days. Maybe get more tips, partner up for adventure, and definitely be prepared to gracefully accept a 'no'.
You can also connect with your local Sex-Positive community of course, but do respect the community rules. Some have rules concerning dating and messaging.
If you live together with a sexual/romantic partner, talk with them and don't push them into anything. Give them the possibility to explore their own sexuality separate from you.
Shared Sexy Times
Visit the lovely people who earn their living by sexcamming. There are some great personalities out there that are amazing to follow and interact with. If you have the bucks, you can even make their toys vibrate on the rhythm of your choice 😉
Or become a model yourself! You can adjust from which countries people can see you, and other useful settings to tweak it to your liking. (Chaturbate for example)
If you have (a) partner(s) or friend(s) to play with:
Explore shared fantasies and talk about those (Xconfessions App)
Play some Dominance/submission games, from a distance (Obedience App)
Try out some vibrators that work on great distances, like the Lovense collection.
Watch porn together – let everyone involved have a scene of choice and explore fantasy and porn together! TwoSeven (plugin) and the app Kast can help.
Join an online masturbation group (there's some to find on Discord, or make one yourself with kinky friends who are up for something new. See below.)
Play games like Cock Hero together (or by yourself)!
Check in with your local sex-positive scene to see what they are organizing in these Corona days. Join & get inspired by other communities or projects over the whole world! Here are some links:
How do I set up an online playroom?
Find some people you trust, know in real life, and who might be up to explore this together with.
Discuss which platform all of you feel comfortable and safe to use.
Use a headset if possible, to prevent audio feedback loops.
Set online boundaries, and explicitly give everyone the chance to adapt if needed. Make clear that no one is obliged to do/show/share anything.
Discuss how new people can be added, if at all.
Read the (virtual) room, look for body language, ask questions and escalate the explicitness together.
Give constructive feedback of the experiences to each other, and plan a possible new get-together.
More tips for this can be found in the original Play Safe Berlin-post.
Solo Sexy Times
Don't want to interact with other humans but still want to have a fun time? Or maybe you want to shake up things a bit and rediscover your own sexuality? It can be very beneficial to break out of your normal self-love routine, or find yourself again separate from your partner(s).
Consider:
Creating some new rituals:

Set the scene: Make a (new) special spot for your self-love practice. Decorate it, light candles, put on music, fill the bathtub,…
Try some new sensations: use oil, rough/soft materials. Touch your body in different places
Set a specific goal, like a timer, or remove any goal, like climax.

Switch to paid quality porn: Erotic Lounge, Xconfessions, Lustery, 4Chambers…
You might have more time these days, so why not extend your self-love practice with some edging? Or try a hands free hypno orgasm!
Want to do some guided pleasure-exploration of the vulva? Check OMGYes!
Slide back, relax, and step into an audio adventure.
Playing some sexy games: SlaveMaker, Summertime Saga, browse in these indie treasures, Nutaku database, … or explore some dating simulators.
Do some masturbation yoga:

Move – try new positions: if you always sit while masturbating, try to stand up and see what that gives. Go outside (if possible) or stick your head out of the window, feel the fresh air!
Breath – Deep breaths while stimulating yourself. You might be amazed how it can influence your orgasmic feelings.
Make noise – We've been silent for way too long. Try making some noises, even if fake in the beginning, see how they influence your sensations & arousal.

Dive into Sex-Positive theory and be a better lover when the Quarantine ends 🙂 Inspiration here, here and here!
If you have the equipment or budget, you can even explore VR-Porn and games!
2.Physical Sexuality
For some of us, the virtual sex will not do the trick, and the longing for actual physical sex can be sometimes, for some of us, very strong. As most already know, there is no safe sex, just safeR sex. Of course, with the Coronavirus (SARS-CoV-2) out there, this poses a whole other kind of safer sex approach then we are normally used to with STI's.
Avoiding unnecessary contact and staying at home really helps ending this health crisis sooner, as it slows down the spread of the virus, literally giving our healthcare systems more breathing space!
First, let's have a look at how the Coronavirus transmits.
You can get it from someone who has it.
The virus can spread from someone who has it within a distance of 1m50 by coughing or sneezing.
By direct contact with saliva/mucus from someone who has it.
There is still a lot to learn about the Coronavirus:
It has been found in feces of people who are infected with the virus.
It hasn't been found yet in semen or vaginal fluid.
Other coronaviruses do not efficiently transmit through intercourse.
It can be transmitted through shared plastic or metal surfaces, but there is uncertainty how long the virus can live. Probably between 2 hours – 4 days.
If you choose a sex-partner that is not yourself,
try to:
Choose someone you live with: Having close contact – including sex – with only a small circle of people helps prevent further spreading of the Coronavirus.
Communicate with each other about other interactions outside of this circle.
You should try to avoid close contact — including sex — with anyone outside your household. The Belgian government considers seeing outside partners as non-essential, and advises against it. In practice they can stop you and even give you a fine. If you do decide to have close contact with others, have as few contacts as possible. With multiple partners: Make good and acceptable agreements, and try to temporarily limit close contact to one.
Consider the Corona-Apocalypse Safer Sex measures down below.
If you usually meet your sex partners online or make a living by having sex, consider taking a break from in-person dates. Video dates, sexting or chat rooms may be options for you. Check again the Virtual Sexuality section for fun alternatives! Sexworkers often have no government assisted social security, Check in with local support networks and organisations how to give/get help.
If you still decide to venture out to have sex with other people, please, at least follow the Corona-Apocalypse Safer Sex measures below.
In case you do decide to engage in sexual activity with a partner in your household,
Take note of the following:
Kissing can easily pass SARS-CoV-2. Avoid kissing anyone who is not part of your small circle of close contacts.
Sucking fingers might spread SARS-CoV-2. We touch a lot of surfaces, and this is a highway for the virus.
Rimming (mouth on anus) might spread SARS-CoV-2. Virus in feces may enter your mouth.
Condoms and dental dams can reduce contact with saliva or feces, especially during oral or anal sex.
Avoid sharing sheets, towels, … And wash them afterwards.
Washing up before and after sex is more important than ever.

Wash hands often with soap and water for at least 20 seconds. Longer is better.
Wash sex toys with toycleaner and warm water.
Disinfect keyboards and touch screens that you share with others (for video chat, for watching pornography or for anything else).

If you plan on having sex outside of your household: Please read the extra measures below.
Skip sex if you or your partner(s) are not feeling well.
If you or a partner may have COVID-19, avoid close contact for some time and follow up the situation.
If you start to feel unwell, you may be about to develop symptoms of COVID-19, which could include fever, dry cough, tiredness, sore throat or shortness of breath.
If you or your partner has a medical condition (like lung disease, heart disease, diabetes, cancer or a weakened immune system like unsuppressed HIV and a low CD4 count. ), you may also want to skip sex, and definitely limit or avoid close contact with others, as these could lead to more severe COVID-19.
Consider having solosex. Enjoy your time with yourself, or watch each other self-pleasure, and maybe learn a thing or two how they like to be stimulated!
Preventing HIV, other sexually transmitted infections (STIs), unplanned pregnancy, domestic violence and depression.
Extra Corona-Apocalypse Safer Sex Measures:
In the spirit of harm reduction, we also want to give some extra safety measures if you still decide to meet people beyond your household/partner outside of your house. But please keep in mind that staying home and social distancing helps us end this health crisis quicker! This benefits not only your safety, but also those of others and society in general.
Also be aware that in some countries you can get fined!
Have good, clear and honest communication. Have a (STARS-)talk with your prospect date: how do they deal with social distancing and dating? Who do they live with? Who have they been around? Anyone within 3 degrees of separation who is at risk? Do they take it seriously? Make a Risk Assessment. Make good agreements that are fully understood by everyone and possible to follow. If possible, limit your outside close contact to only each other.
Keep the dates as short as possible. And postpone as long as possible.
Wear a facemask, and don't touch your face or the mask. Try to not remove the facemask during the whole length of the encounter. Don't kiss.
Masks are scarce! So consider donating to care facilities & use a reusable cotton mask if possible. Wash them at 90°C/194°F
Take a bottle of hand sanitizer and use it. but NOT on your genitals. DO disinfect surfaces you're using before and after. Wash used bodyparts (genitals, hands) very well before and after the sexual act.
Use mouthwash before and after, instead of brushing teeth. Brushing teeth can cause micro fissures where infections can enter. Mouthwash helps with minimizing bacteria, but does not specifically help prevent SARS-CoV-2.
Use a pair of latex gloves. Dispose of them correctly after use. Wash your hands before and after.
Use a(n internal) condom or dental dam. Use and dispose of it correctly.
Change and wash clothes when back home. Preferably on 60°C/140°F & use soap.
Get all kinky and play with cheap onesies (which you wash afterwards at 60°C/140°F), plastic wrap mummification (the cheap one, not the fancy one with microholes), improvised (washable) gloryholes, and other 'sexy distancing' games. (Latex suits won't work sadly enough, since you can't wash them at 60°C/140°F.)

Get tested regularly! Here more information where to get tested (after the lockdown) in Europe.

Consider again to take a responsible decision and help 'flatten the curve' by Staying Home and Masturbating <3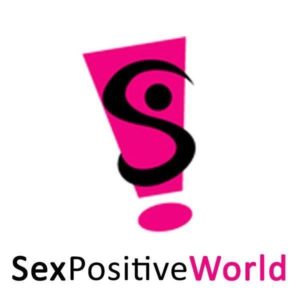 1. Inspired and partly paraphrased from the Play Safe Berlin Post. (24/03/2020: https://www.facebook.com/playsafeberlin/posts/635517473954085) 2 Most of this part of the text is inspired, paraphrased or copied from the document released by the NYC Health (22/03/2020: https://www1.nyc.gov/assets/doh/downloads/pdf/imm/covid-sex-guidance.pdf ), except the Post-Corona-Apocalypse Measures of course. Permanent link for this document with last updates: https://drive.google.com/file/d/1Sd6EoFCFOTmG1_IW_07s_DxNGWEA0m8T/view.
[/vc_column_text][/vc_column][/vc_row][vc_row css_animation="" row_type="row" use_row_as_full_screen_section="no" type="full_width" angled_section="no" text_align="left" background_image_as_pattern="without_pattern"][vc_column][vc_empty_space][/vc_column][/vc_row]